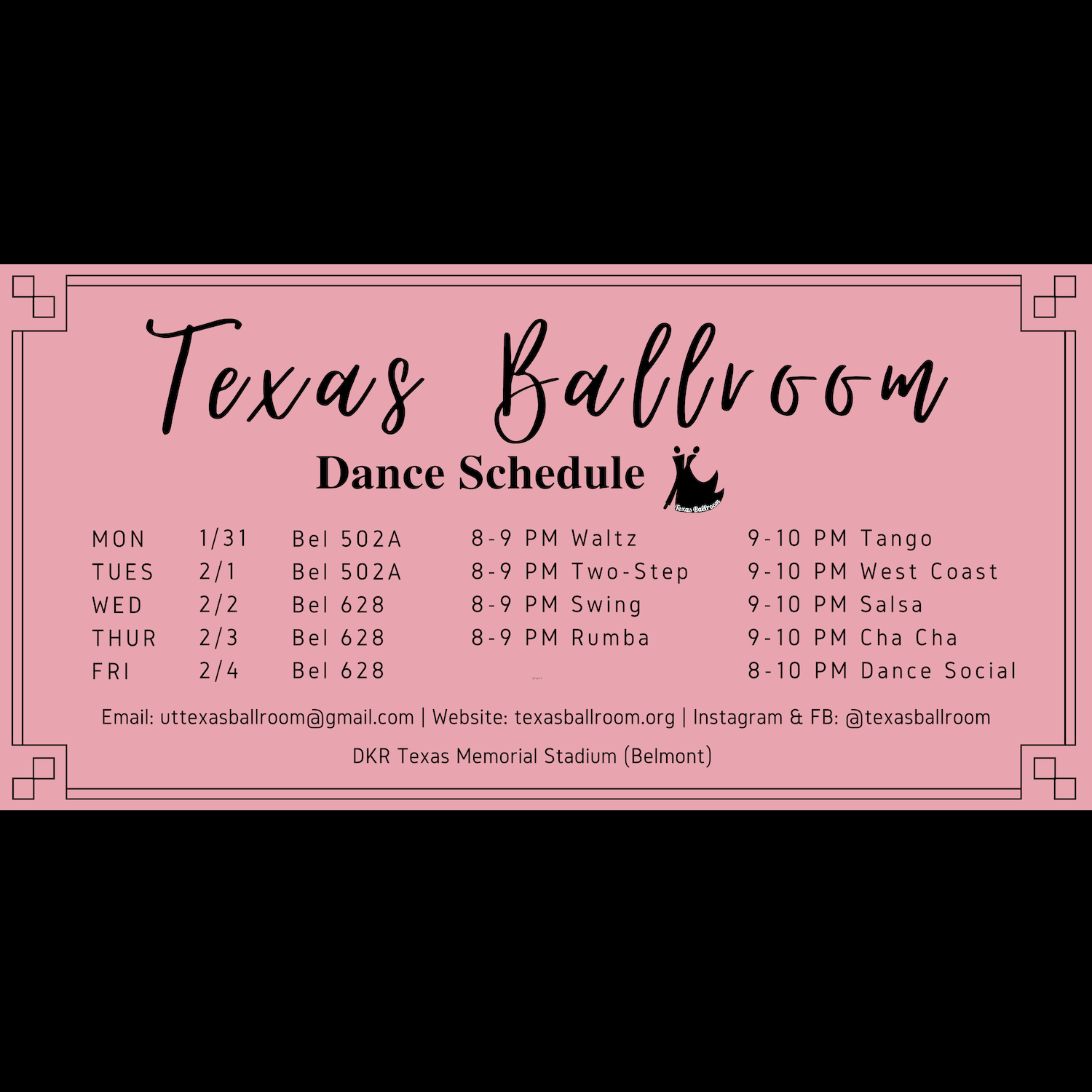 Free Week Spring 2022
Texas Ballroom is hosting its biannual Free Week event. Zero dance experience required! Come out, meet the club, and enjoy some in-person dancing! Each night will take place from 8 pm – 10 pm at the Belmont Hall (DKR Stadium).
Monday, Jan 31, BEL 502A: Waltz and Tango
Tuesday, Feb 1, BEL 502A: Two-Step and West Coast Swing
Wednesday, Feb 2, BEL 628: Swing and Salsa
Thursday, Feb 3, BEL 628: Rumba and Cha-Cha
Friday, Feb 4, BEL 628:

Line dance workshop at 7 pm

, followed by Dance Social. Come out and celebrate the start of the new semester! Music will be playing throughout the night, and snacks and drinks will be provided.
Please note that Monday and Tuesday's events are in room BEL502A, and Wednesday through Friday will be in room BEL628.